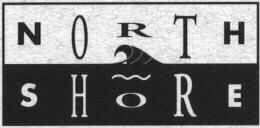 WEATHER MAPS
The following are some favorites that I often refer to and a brief comment on each of them.
surf.co.nz have daily reports, surf cams and links to weather maps and other surf related sites. One definitely to book mark.
A new NZ site just set up surf2surf.com linked to wavetrak also gives surf reports and a host of other information. Check it out. New webcam at Mangawhai Heads.
Australian Bureau Of Meteorology. Drawn maps of current isobar reading. o Also several time options on the loops and analysis page, gives a good idea of what is coming from Australia but doesn't show much off the east coast. Click on the 7 day version on loops to get the full loop. Takes a while to downlaod.
NZ Met Service Recreational Marine Forecasts. Are a written forecast updated regularly and cover different regions. Links to other met services as well.
Colour Satellite. there are many available, but this is my favorite for detail and download time. Note it is necessary to hit your 'refresh' button when revisiting this site.
Nasa World Satellite. Point on the part of the map you want enlarged and click on it. A map appears centered on spot selected. Other options and also available. Check anywhere in the world, or for a map centered on NZ enter 155 as the 'X' co-ordinate and 255 for the 'Y' co-ordinate near the bottom of the page.
NZoom.com weather page is in association with TV one and features extensive regional town reports and a colour drawn map.
TV 3 Has a good main weather page with a four way split showing animated sequence, black and white noon today satellite photo with isobars superimposed, also a wind flow forecast for the following day.
NZ Herald is another site worth visiting with forecasts, coastal reports and tides. Also links to international weather.
South Pacific Swell Map gives swell size an direction globally so you can see what's coming. Limited as it shows the whole world. Visit site below for greater detail.
World swell forecast Operated by the US Navy gives great computer generated advanced swell mapping. See how big the swell will be at a certain place in one or two days time. Also animated loop available. For the best results click on WW3 under Oceanography on the left side of the screen. Then pick the South Pacific Map out of the options on the right. You can choose white or black background. Then you can choose how far in advance you would like a swell prediction. Please note that you have to follow this route and can't shortcut straight to the map. Well worth checking out.